Quick News and Horses Currently Offered For Sale
BELCAM
Warmblood Stud &
Equestrian Centre
188 Armstrong Rd
Biddaddaba 4275
Queensland
Australia
Phone
+61(0)7 5543 0125
Mobile
Ulrich Klatte
0408 453 804
E-mail

Agistment & Horse Training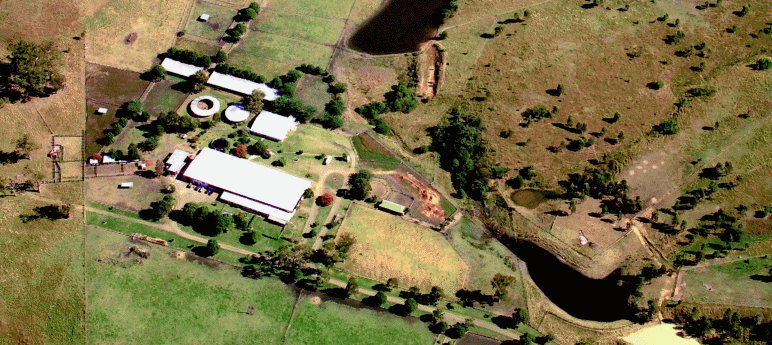 We are proud to offer a caring, professional and individualised service with personal attention, ideal for busy horse owners looking for a livery service with the lot.
The property is open seven days a week from 9:00am to 5:00pm and offers a full range of benefits for riders of all standards.
Benefits of Agisting at Belcam
Individual feeding programme for each horse : two hard feeds per day and hay at lunch
Use of all facilities, including Indoor Olympic size floodlit dressage arena with grandstands and grass Showjumping Arena
Onsite training with resident trainers and visiting clinicians
Lessons available on request (please enquire) - dressage, showjumping, beginners
Professional riders to compete your horses on your behalf
Grooms available for assistance at competitions
Parking facilities on hard surfaces for owners, horseboxes and floats
Clients rest areas including tea and coffee facilities and public toilets
All horses are on a regular worming programme
Chiropractor regularly attends
Farrier attends on a weekly basis
Fully covered floodlit round yard with viewing podium
Covered horse walker
Fully functional breeding facilities - see our breeding page for details
Secure tack room with washing machine for clients use
Automatic water systems in every stable and paddock
From 6:00am - 9:00pm Belcam has an onsite yard manager and yard staff
Easy access to a variety of off road hacking
The horses have 3 daily checks that include the stables, bedding, legs and rugs
Horse dentist regularly attends to the agistment horses
Agistment Prices
| | | |
| --- | --- | --- |
| Agistment | - | From $10.00 per day |
| Agistment Training | - | $45.00 per day |
Facilities Fee
For the use of all of Belcam's training facilities there is a flat fee of $15 (daytime) or $20 (nighttime) per session per horse.
Discounts may be given to horses on long term agistment.
For details please contact Belcam
The above prices exclude GST.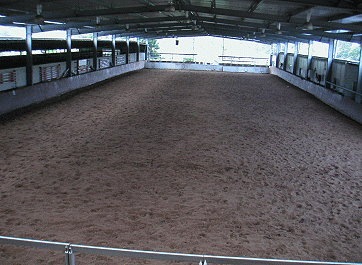 Indoor Arena
Today is : December 6, 2023
Page last updated : June 15, 2016
Top of

page
Copyright | Disclaimer | Privacy
Copyright © belcam.com.au 2009