Quick News and Horses Currently Offered For Sale
BELCAM
Warmblood Stud &
Equestrian Centre
188 Armstrong Rd
Biddaddaba 4275
Queensland
Australia
Phone
+61(0)7 5543 0125
Mobile
Ulrich Klatte
0408 453 804
E-mail

About Belcam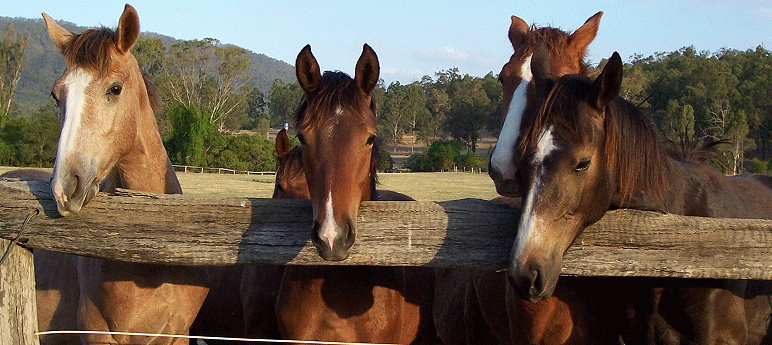 The stud will continue to have a selection of breeding stock, youngsters and performance horses available to buyers and can guarantee every effort is made for the quality of these horses. It is the ambition of Belcam to see their horses competing and breeding at the highest level for the satisfaction of all involved.
Belcam's objective is to produce performance horses of excellent quality and to strive for continual upgrading of our breeding lines. This will give Australian and overseas buyers a better chance of having horses with capabilities of those bred in Europe without the cost of importing.
Belcam Staff
During the time between school and university, Ulrich advanced his training together with Franke Sloothaake under Mr Alwin Schockemoehle, the Montreal Olympic Showjumping Gold Medallist. There were many more wins in the International showjumping arena during years that followed. Since immigrating to Australia, Ulrich has continued to pursue his competition career having competed in a number of World Cup Showjumping events and also making an impression on the dressage scene having competed to Prix St George level. Ulrich has Level Three coaching accreditation and trains horses and riders up to FEI level in Dressage and Showjumping, he is available for schools and private tuition.
Ulrich Klatte - Director
Ulrich grew up in North Germany on his family's horse breeding farm "Zuchthof Klatte". The Klatte family are famous in the industry having been breeding horses for well over 300 years. Ulrich started riding at the age of four and has never looked back... His early years were spent breaking in and training young horses, also competing in showjumping and three day eventing. Ulrich's first major result was an eventing Gold Medal riding for the German Team in the European Junior Championship of 1974. In the same year, Ulrich received a Bronze Medal in the German Showjumping Championships.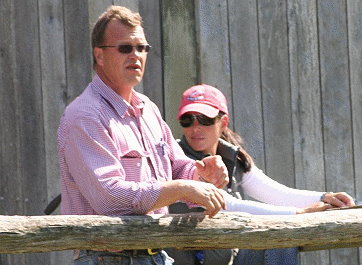 Ulrich Klatte & Sue Thomas
These horses are produced to be forward thinking and relaxed in their work ethic. Sue lightly competed Belcam's imported stallion Cooperit with success in Young Dressage Horse classes. She is now involved with the training of the Klatte Farm Showjumping Team, ensuring all horses are schooled and ready to perform for their jumping rider.
Sue Thomas - Training Manager
Being Ulrich's partner, Sue brings to Belcam a wealth of knowledge and ability in dealing with young performance horses. Her fantastic calmness in handling and working with youngsters, shows in her success of "breaking in" the last four year's riding horses.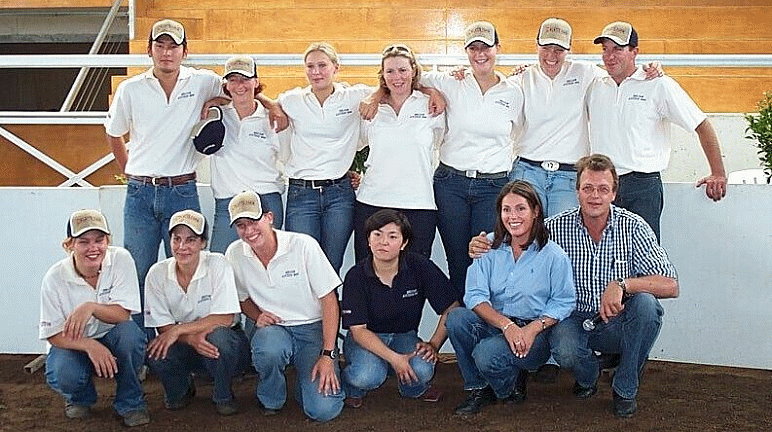 The Belcam Team
Today is : December 6, 2023
Page last updated : June 15, 2016
Top of

page
Copyright | Disclaimer | Privacy
Copyright © belcam.com.au 2009